"The evolution of my spirit and connection with my soul is something I think about and work towards almost every moment of every day. It wasn't something I planned. I now understand that I was just born this way. For many years I thought I could touch other realities and find that deeper meaning through drugs, but after all these years I now know that it is in our stillness and silence that we are the most connected to our higher selves, our God. The infinite."
"The evolution of my spirit and connection with my soul is something I think about and work towards almost every moment of every day. It wasn't something I planned. I now understand that I was just born this way. For many years I thought I could touch other realities and find that deeper meaning through drugs, but after all these years I now know that it is in our stillness and silence that we are the most connected to our higher selves, our God. The infinite."
Awakening 101 and it's Founder, Pernilla Burke
Awakening 101 is a spiritual online resource combining personal blogs and images with the teachings of spiritual leaders and well-known sages. Intended to be like a library, readers can visit with curiosity and find inspiration. The goal of Awakening 101 is to be a source of light that inspires readers to ignite their own transformation and to grow emotionally and spiritually. 
Pernilla Burke is a writer, photographer and the founder of Awakening 101. Originally from Sweden, she has lived abroad in various places with longer stays in New York, and a decade in Los Angeles. She now lives with her family in New Jersey. 
Awakening 101 is a culmination of the knowledge and experience Pernilla gathered throughout a lifetime of growth, healing and transformation.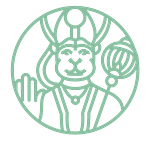 Through all of my life experiences I've gotten to know my soul and learned to depend on my Higher Self for guidance. The road has been long, intense, and far from easy. Many times, especially while suffering from depression, I have felt great hopelessness and despair.  
Still, the way my life unfolded was just the way it was supposed to be. I recognize that all of the obstacles and hard times were simply lessons on a path to greater opening, connection, love, and surrender. Each lesson delivered exactly when it was supposed to, intricately forming a lifelong puzzle – the process of awakening.
My mission is to increase your awareness of the many pathways to awakening through life's journey. By presenting my own personal story, I hope to serve as an example for the possibility of viewing life's more difficult lessons as opportunities for growth instead of closed doors. Awakening 101 is intended to be a vehicle of inspiration that increases your curiosity to continue searching for deeper meaning while building a life of freedom, spirituality, and connection. My ultimate hope is that Awakening 101 will bring forth your innate connection to your spiritual self, understanding that it's available to you at all times.